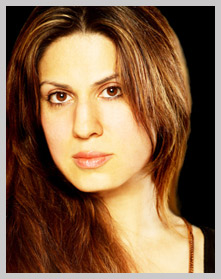 Rehane - the label will sure strike a chord as she is one of the most sought-after designers in India. With designs that are simple, stylish and elegant all at once, Rehane, the brand and Rehane, the person, is immensely popular with the urban women.
Rehane started her fashion sojourn way back in 1990 when she joined the European Institute of Design in Rome. She then worked with seamstress Madame Inetti who taught her all about pattern-cutting and finishing.
Rehane specialises in diffusion wears and is well known for her diffusion line in Wills Lifestyle Fashion Week and Lakme Fashion Week. Femininity and originality are the hallmark of her designs. She is keen on international trends and designs for the global apparel market. The growth in competition in the fashion industry has only added to her popularity among the global clients.
Rehane has her flagship store in Chennai and selected outlets across the globe, Evoluzione in Bangalore, Kimaya in Mumbai and Dubai, Indomix in New York, Chubara in Washington and Strip in Hyderabad. She has showcased her designs in almost all of the happening fashion events in the world.
The youth brand 'R.Y.D' launched by her in 2004 in Chennai has been very well received. Rehane has also supplied her brand to fashion giants like Westside & Lifestyle for a couple of seasons.
The 40-year-old designer is not just one of the most successful designers in India but also dons the roles of a loving wife and a doting mother of three. Rehane radiates such confidence that one cannot disregard her charisma and her expertise in her line of work gives good reason to the poise that she wears.